Olympus E-M1 Mark II high resolution mode test
Overview
Here are some examples and samples of images taken in high resolution mode with Olympus E-M1 Mark II camera and the Olympus M. Zuiko Digital ED 12-100mm 1:4.0 IS Pro lens.
The camera was set to 50 MP high resolution mode (RAW+JPEG). In this mode the camera generates a 50 MP JPEG file, an 80 MP RAW file and a 20 MP RAW file
Test setup
Olympus E-M1 Mark II with 12-100 lens mounted on a tripod.
Lighting provided by LED lamps; no flash.
I triggered the camera with a smartphone and the Oly app to avoid camera shake.
The test target is a newspaper page attached to a door.
The camera was set to autofocus, i.e. it refocused again after each shot.
OLYMPUS Viewer 3 used to do the RAW conversions.
High resolution sample images
| | | | |
| --- | --- | --- | --- |
| 20 MP | 50 MP | 80 MP | 80 MP sharpened |
| | | | |
Comparison 1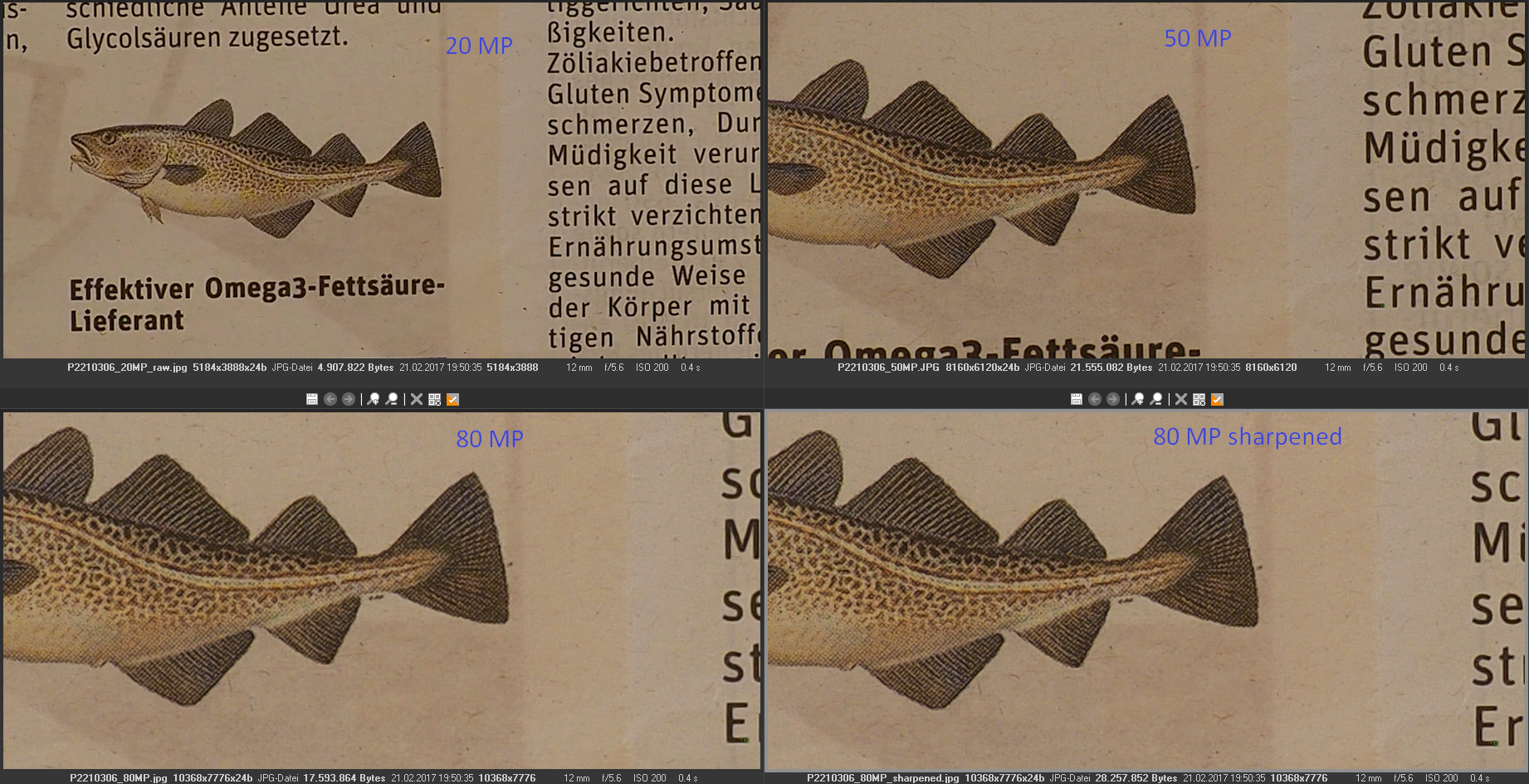 Comparison 2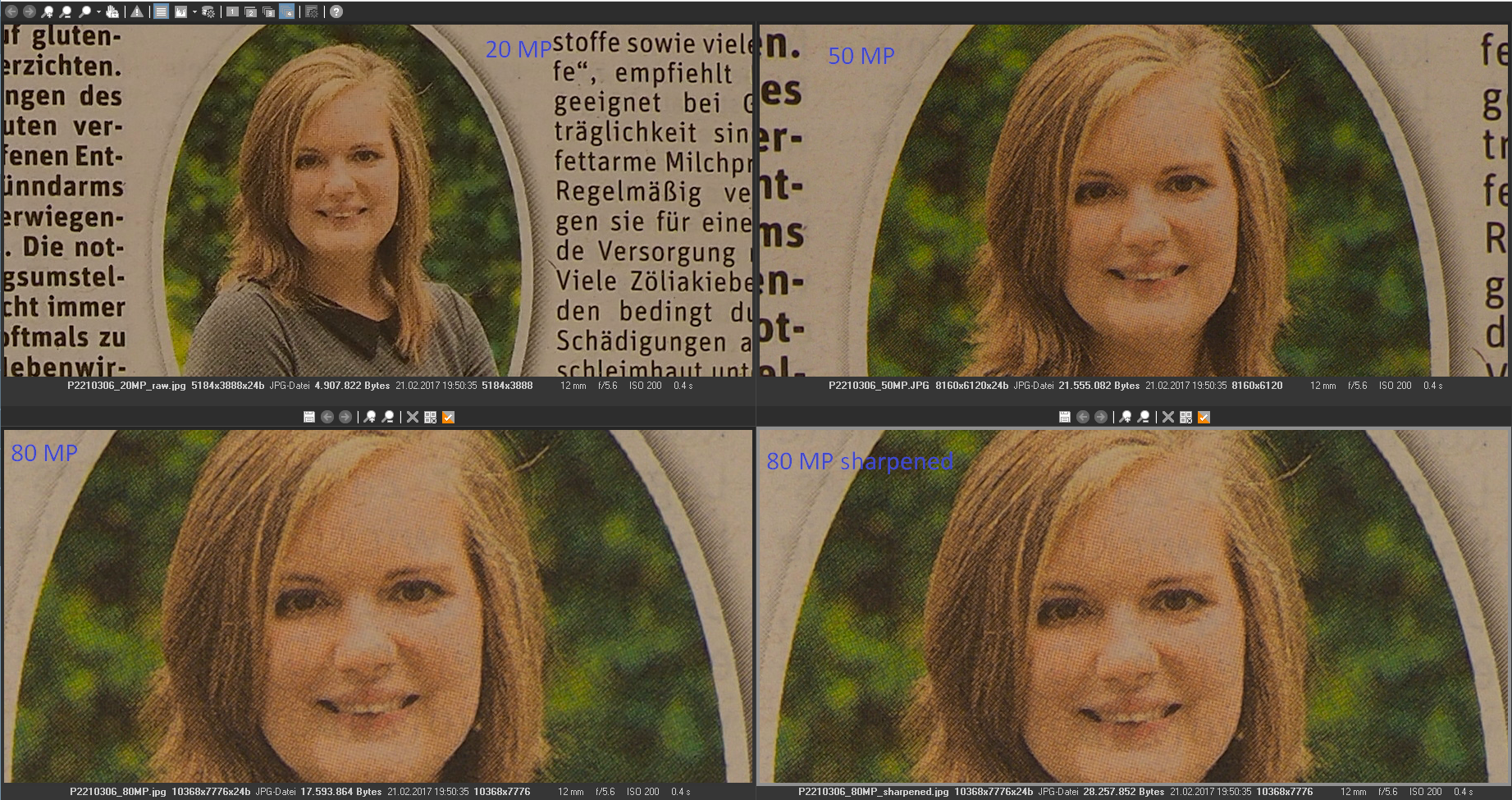 Copyright 2017 Alfred Molon