How ugly can you be....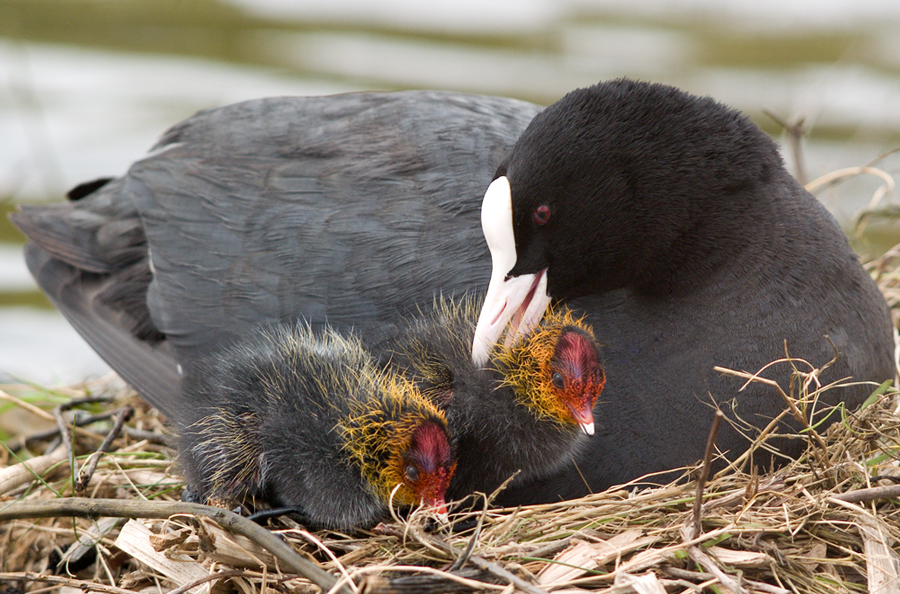 Copyright ©2007, Fonzy -
Viewed times
After a trip on the bike I spotted this Coot sitting on the nest...
Went back with the heavy stuff , Tripod and ED300mm ....
It was if they were waiting to pose for me because shortly after I arrived these two little "ugly"ones showed up from beneath the mother Coot..
Hope you like them ....
Photographer:
Fonzy -
Folder:
My Birds 2007
Uploaded:
11-Apr-2007 15:50 CEST
Current Rating:
9.50/6
View all ratings
Delete my rating
Model release available:
Camera:
Olympus E500
Exposure time:
1/800
Aperture:
3.2
Focal length:
300mm
Lens:
ED300mm
Focusing method:
Spot
ISO:
250
White balance:
Daylight
Flash:
no
Image format:
RAW
Processing applied:
Various:
Image resized to:
594x900