LadyBug Larva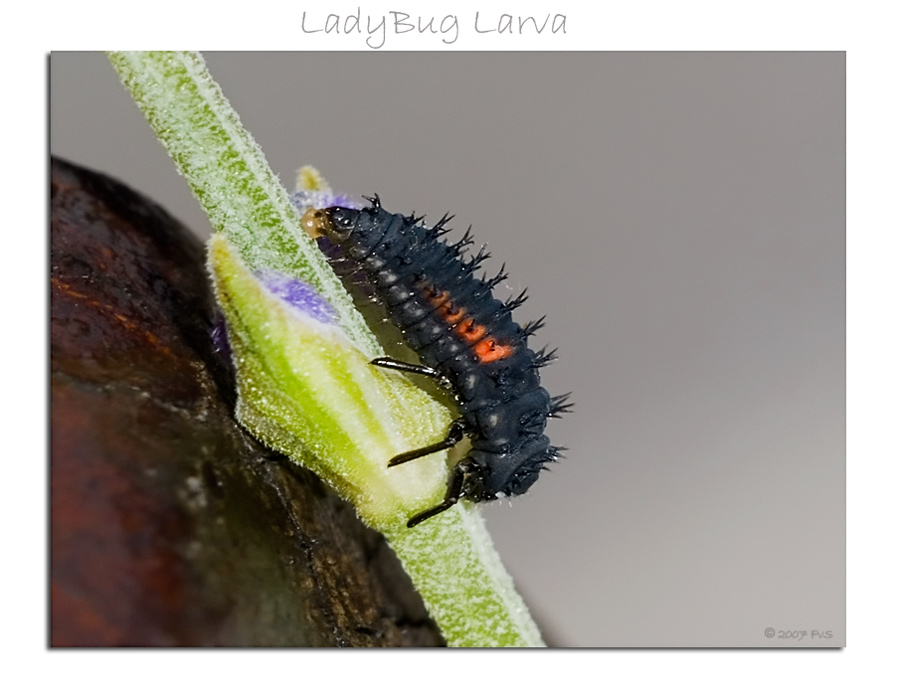 Copyright ©2007, Fonzy -
Viewed times
This Larva is 8mm long and feeds on Louse hardly to see with the naked eye so small.
Life Cycle
Eggs generally hatch in 3 to 5 days.
The larval stage lasts 12 to 14 days, and the pupal stage, which takes place on leaves, lasts 5 to 6 days.
In cool spring weather, development from egg to adult can take 36 days or longer.
Photographer:
Fonzy -
Folder:
My Macro 2007
Uploaded:
20-May-2007 13:05 CEST
Current Rating:
9.50/2
View all ratings
Delete my rating
Model release available:
Camera:
Olympus E500
Exposure time:
1/160
Aperture:
8.0
Focal length:
150mm
Lens:
Sigma 150mm macro
Focusing method:
Spot
ISO:
100
White balance:
Auto
Flash:
external
Image format:
RAW
Processing applied:
Various:
Image resized to:
698x900