Lion Tailed Macaque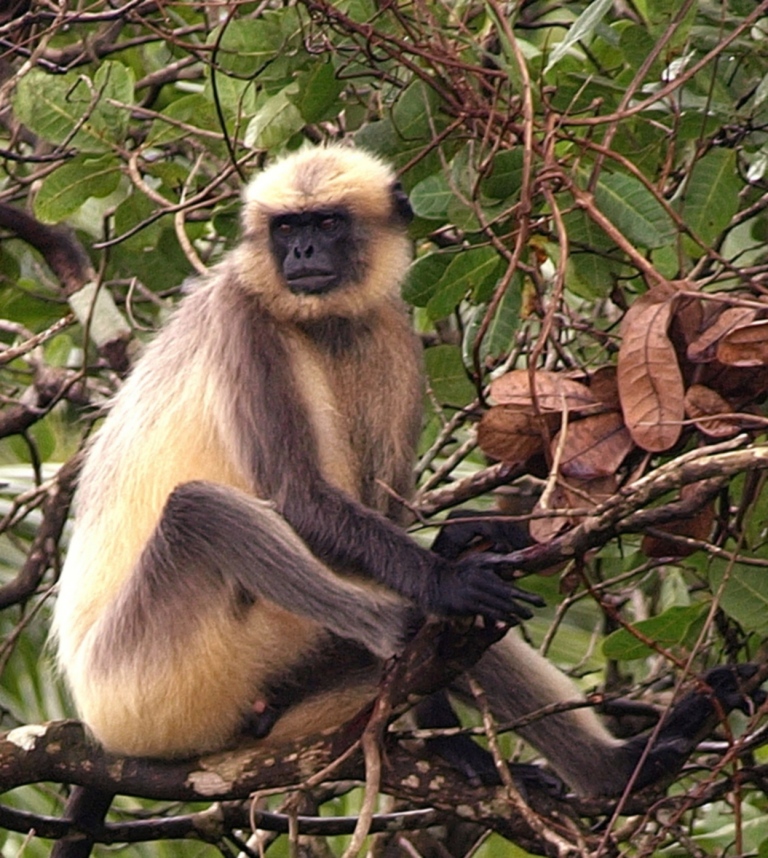 Copyright ©2009, Arun Prabhu
Viewed times
Lion-Tailed Macaque ia a type of monkey seen in the rain fed forests of Western Ghats of southern India. It is not very uncommon to see some of these in semi urban localities, like the place where I live.
I clicked this animal when it suddenly appeared in my backyard. This monkey is very agile and slippery, and disappears in a giffy when it hears alien sounds.
I had very little time, but I managed to grab my camera from the cupboard and take a quick shot fom my top bedroom window. The next moment it spiked a papaya from my garden and ate it. Luckily I could take a couple of pics of the monkey eating the fruit.
This picture is when the Macaque was sitting on a tree at a distance of approx 30 meters.
| | |
| --- | --- |
| Photographer: | Arun Prabhu |
| Folder: | Animals |
| Uploaded: | 01-Aug-2009 16:59 CEST |
| Model release available: | |
| Camera: | Olympus E410 |
| Exposure time: | 1/180 |
| Aperture: | f/5.6 |
| Focal length: | 150mm(Eq 300 |
| Lens: | Zuiko 40 - 150 |
| Focusing method: | |
| ISO: | 100 |
| White balance: | Auto |
| Flash: | no |
| Image format: | SHQ |
| Processing applied: | The image cropped quite a bit to give a close up view. |
| Various: | |
| Image resized to: | 858x768 |