Portait session with a Hummingbird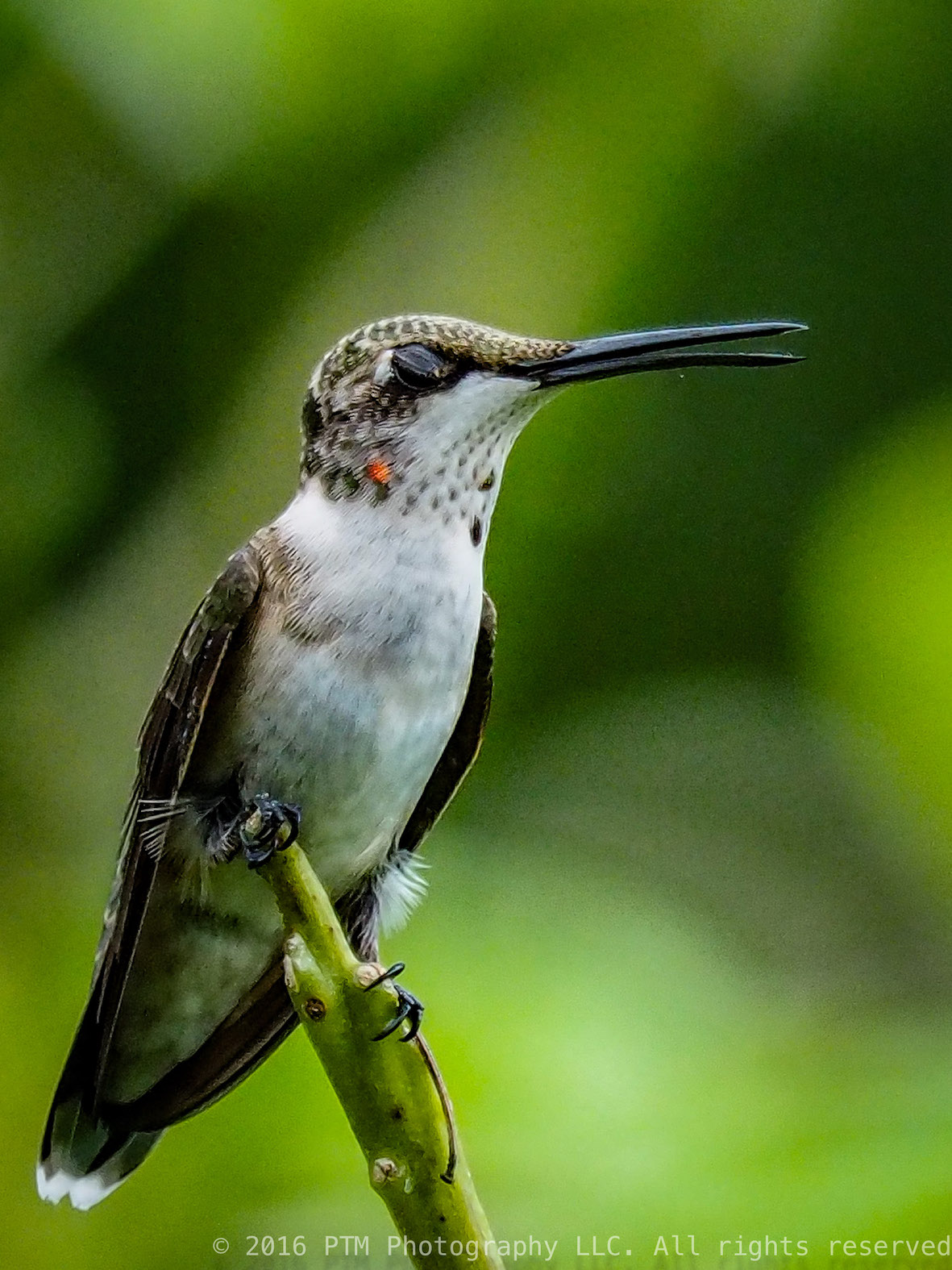 Copyright ©2016, Palani Mohan
Viewed times
From the Open House hosted by a local Nursery.
The few times I observe a Hummingbird, I am used to hummingbirds always in flight. This one posed for me and so, I did a portrait session.
Series of 4 images.
1st Model flew in, from Paris?:-) 2nd Tilted the head way too much 3rd Just right! 4th Slightly part your lips
Don't know the species nor do I understand how/why the red mark appear/disappear in the neck area! Explanation would be much appreciated.
| | |
| --- | --- |
| Photographer: | Palani Mohan |
| Folder: | PaintwithPixel |
| Uploaded: | 11-Jul-2016 15:15 CEST |
| Sharing: | 1 time(s). |
| Model release available: | 1 |
| Camera: | Olympus E-M5II |
| Exposure time: | 1/1250th |
| Aperture: | 4 |
| Focal length: | 210 |
| Lens: | 40-150 |
| Focusing method: | iESP P-AF |
| ISO: | 400 |
| White balance: | Auto |
| Flash: | no |
| Image format: | RAW |
| Processing applied: | Cropping and extract shadows |
| Various: | |
| Image resized to: | 1575x1181 |