Arctic Terns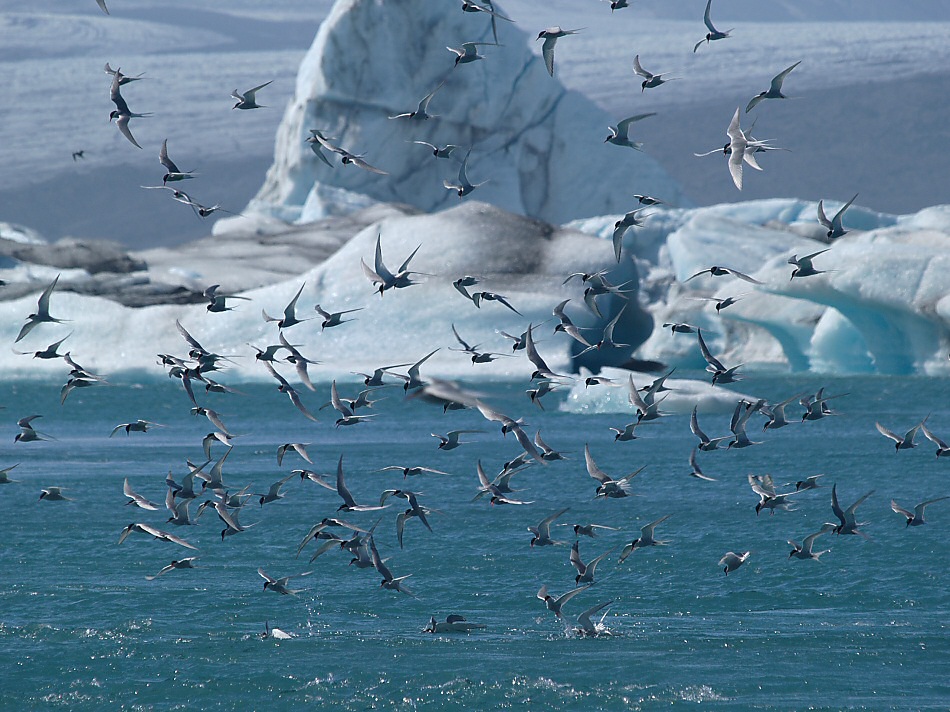 Copyright ©2005, Jens Birch
Viewed times
Arctic Terns (Sterna paradisaea)

Here is one of my favorite pictures from my recent trip to Iceland.
These Arctic terns have a large colony very close to this almost sweet water lagoon where Europe's largest glacier Vattnaj?kull continously produces icebergs. There seems to be an abundance of fish as you can see. The terns gather in large flocks to feed in the near 0 ?C water. This is just a fraction of the flock isolated by the narrow field of view at 200 mm focal length. A pity though that the close out-of-focus tern came into the field just as I triggered the shutter. (Handheld at 1/400 sec, f/6.3, and ISO100 using a a polarizing filter.)

Cheers, Jens.
Photographer:
Jens Birch
Folder:
Jens' Wildlife
Uploaded:
30-Jul-2005 08:41 CEST
Current Rating:
9.25/4
View all ratings
Delete my rating
Model release available:
Camera:
Olympus E1
Exposure time:
1/400
Aperture:
f/6.3
Focal length:
200mm (400)
Lens:
Digital Zuiko 50-200mm/2.8-3.5
Focusing method:
Spot
ISO:
100
White balance:
Auto
Flash:
no
Image format:
SHQ
Processing applied:
None
Various:
Image resized to:
712x950