COOT ON iCE (2)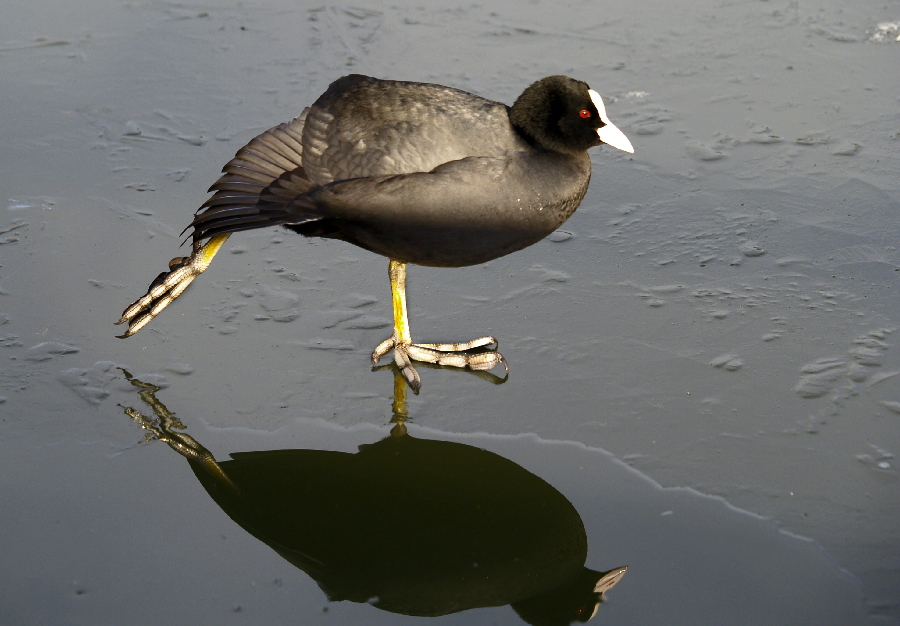 Copyright ©2006, Fonzy -
Viewed times
The canals are frozen again...
The Ducks, Coot and Moorhen who live in my backyard canal have a hard time to find food...
I noticed that after standing on ice for a while he lifted his paw probably to avoid to freeze on to it.
By the way, we support them with a daily portion of food in this cold day's ....
| | |
| --- | --- |
| Photographer: | Fonzy - |
| Folder: | My Birds 2006 |
| Uploaded: | 03-Jan-2006 13:43 CET |
| Model release available: | |
| Camera: | Olympus E300 |
| Exposure time: | 1/200 |
| Aperture: | 3.2 |
| Focal length: | 79mm |
| Lens: | ZD50-200mm |
| Focusing method: | Spot |
| ISO: | 100 |
| White balance: | Auto |
| Flash: | no |
| Image format: | SHQ |
| Processing applied: | |
| Various: | |
| Image resized to: | 626x900 |