Is it a Ship or not...?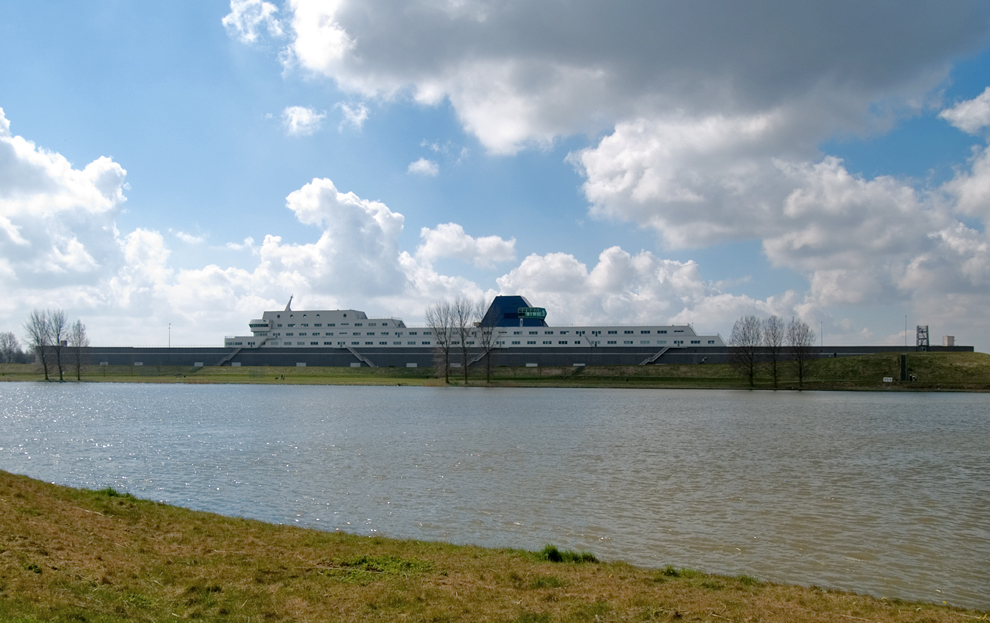 Copyright ©2006, Fonzy -
Viewed times
This picture is made at the little town Kinderdijk in the Netherlands.
It seems to be a ship that is waiting in port to get unloaded
In fact this is a giant storehouse, look at the little square white doors on the bottom from the "ship" where trucks/trailers can pick up there load.
This "ship" blends in with the area much better than a regular storehouse ....And that was the reason for building it this way?..
| | |
| --- | --- |
| Photographer: | Fonzy - |
| Folder: | My-Travel |
| Uploaded: | 09-Apr-2006 15:20 CEST |
| Model release available: | |
| Camera: | Olympus E1 |
| Exposure time: | 1/500 |
| Aperture: | 8.0 |
| Focal length: | 11mm |
| Lens: | ED11-22mm |
| Focusing method: | Spot |
| ISO: | 100 |
| White balance: | Auto |
| Flash: | no |
| Image format: | RAW |
| Processing applied: | |
| Various: | |
| Image resized to: | 623x990 |