Young Thrush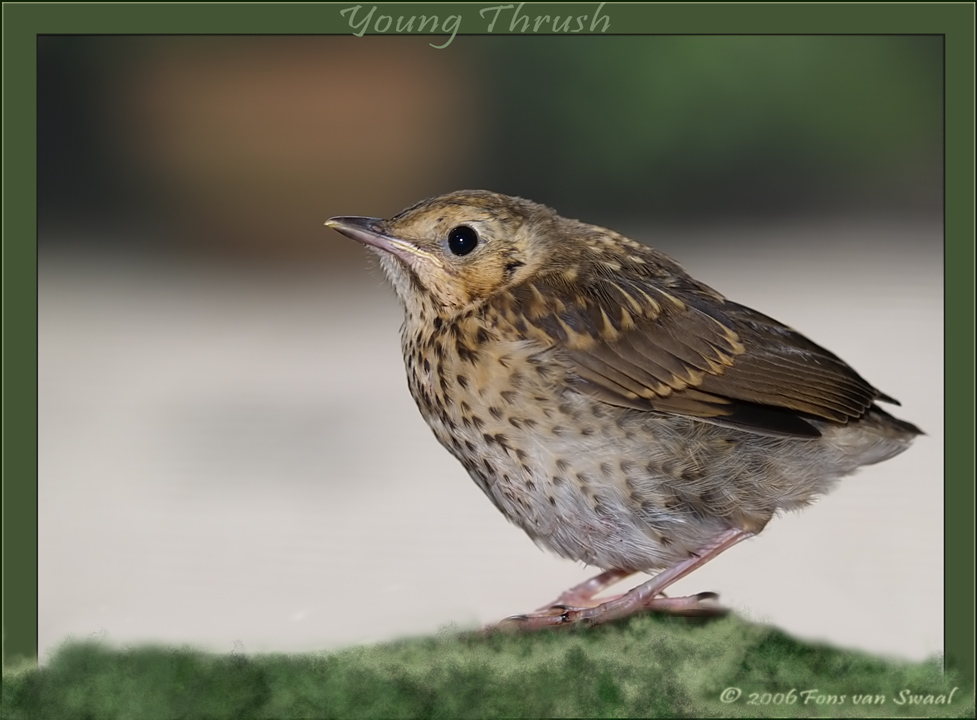 Copyright ©2006, Fonzy -
Viewed times
Found this young Thrush in the garden, abandon from parents....
The parents didn't show up anymore and after an hour watching her (hoping to see the parent) I took her inside the house very small , wet and shivering.
We bought a little spout and some dried insects and hand feed the bird. Now we have her for ten day's and she is doing very well, eating worms and insects...and flying around in the living room .
We hope to set her free again when she is able to find food on her own....
The bird was sitting on a chair so I cloned that out to give it a more natural look..

Photographer:
Fonzy -
Folder:
My Birds 2006
Uploaded:
27-May-2006 12:34 CEST
Current Rating:
9.00/3
View all ratings
Delete my rating
Model release available:
Camera:
Olympus E1
Exposure time:
1/125
Aperture:
2.8
Focal length:
62mm
Lens:
ED50-200mm
Focusing method:
Spot
ISO:
100
White balance:
Auto
Flash:
external
Image format:
SHQ
Processing applied:
Various:
Image resized to:
720x977