Wireless Mouse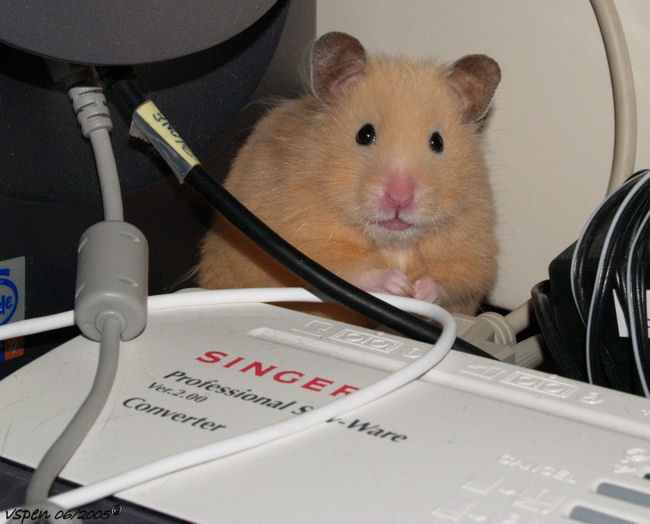 Copyright ©2006, Valorie Spencer
Viewed times
My son let his hamster run loose on my desk. I couldn't resist snapping this cute pose of our little "Tibble".
Update: 8/2007 - we entered this photo in a Critters USA magazine photo contest and won 2nd prize. The print can be found at http://myolympus.org/document.php?id=11376
Update: On 04/16/2008, our beloved Tibble passed away peacefully in her sleep. She was more than 3 years old.
Photographer:
Valorie Spencer
Folder:
Florida Style
Uploaded:
13-Jul-2006 18:11 CEST
Current Rating:
8.00/1
View all ratings
Delete my rating
Model release available:
Camera:
Olympus E300
Exposure time:
Aperture:
Focal length:
Lens:
14-45mm
Focusing method:
ISO:
White balance:
Auto
Flash:
internal
Image format:
Processing applied:
crop & resize
Various:
Image resized to:
524x650