Digital Art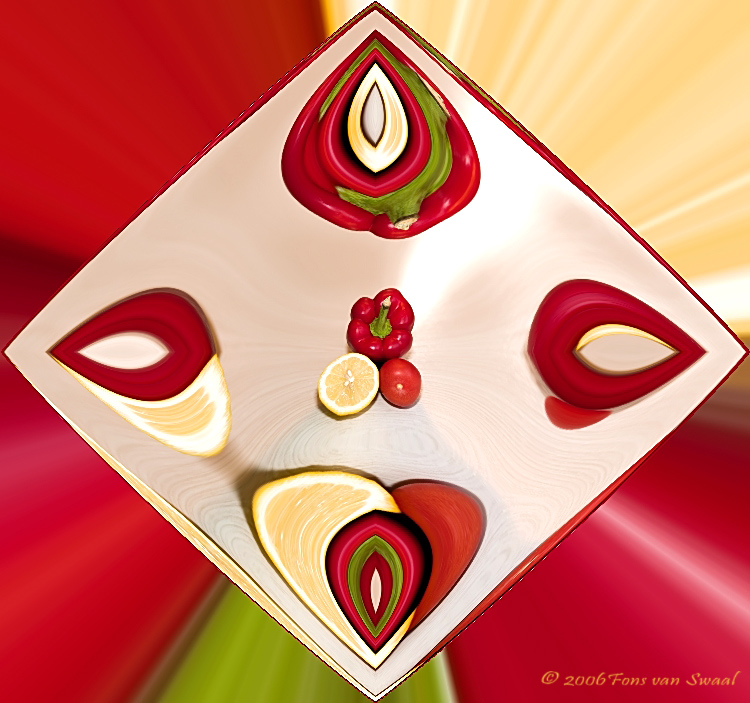 Copyright ©2006, Fonzy -
Viewed times
By now a lot off people know me as a bird or insect photographer ....
This time however it's not a bird or a insect photo but just a creation I made from a pepper tomato and lemon.
Is this digital art.....? Do you have an other opinon about these kind of images ....?
Let me know what you think of it , positive or negative al comments are welcome....
Photographer:
Fonzy -
Folder:
My Painted Images
Uploaded:
18-Oct-2006 11:50 CEST
Current Rating:
8.33/3
View all ratings
Delete my rating
Model release available:
Camera:
Olympus E500
Exposure time:
1/100
Aperture:
2.0
Focal length:
50mm
Lens:
ED50mm
Focusing method:
iESP P-AF
ISO:
100
White balance:
Auto
Flash:
external
Image format:
RAW
Processing applied:
Everything you can think off....
Various:
Image resized to:
703x750