Aproaching Sulina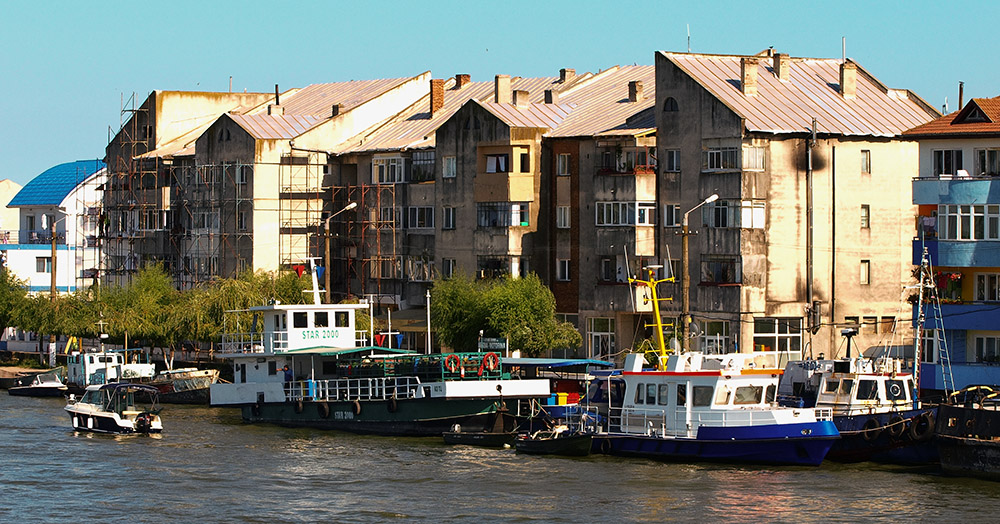 Copyright ©2011, Olav Agnar Frogner
Viewed times
Once a prosperous port and important shipyard, from 1856 to 1939 the seat of the Danube Commission, Sulina has become a disadvantaged location.
The reason is that the town has no road access, the only way to reach it is by boat that leaves Tulcea and goes along the Sulina branch of the Danube. This keeps tourists at the seaside at low numbers.
Sulina is between the Danube and the Black Sea and its location gives perfect access to both the Black Sea's beach and to visit the Danube Delta.
| | |
| --- | --- |
| Photographer: | Olav Agnar Frogner |
| Folder: | Danube Delta |
| Uploaded: | 29-Sep-2011 11:20 CEST |
| Model release available: | |
| Camera: | Olympus E-3 |
| Exposure time: | 1/640 s |
| Aperture: | F8 |
| Focal length: | 70 mm |
| Lens: | Olympus ZD 50-200 swd |
| Focusing method: | Spot |
| ISO: | 400 |
| White balance: | Auto |
| Flash: | no |
| Image format: | SHQ |
| Processing applied: | |
| Various: | |
| Image resized to: | 524x1000 |